Posted on Oct 5th, 2012 | 0 comments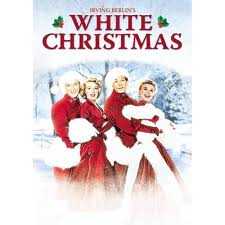 The All Time Classics – BEST CHRISTMAS SONGS And Carols 
When it's Christmas, we all naturally think of winter, snow, Christmas trees, ThanksGiving, Jesus Christ, and also Christmas Songs.  Which are your favourite Christmas songs?  The following is a compilation of the MUST HEAR CHRISTMAS Songs of 2012, by The Living Guru. Enjoy them with your loved ones 🙂
10. Blue Christmas 
Version by Elvis Presley
"Blue Christmas" was first recorded in 1948 by Doye O'Dell, but Elvis Presley's 1957 version made the song a superstar and gained international stardom.  Elvis sang a soulful version song at his 1968 comeback special, which was originally planned as a Christmas show. In 2010, Blue Christmas was song that Bruce Springsteen and the E Street Band played during their Asbury Park Carousel House rousing performance, which turned out to be their final one together.
9. We Wish You A Merry Christmas
"We Wish You a Merry Christmas" is still the "mandatory" Christmas carol every caroler will sing on Christmas.  It originated as a popular secular sixteenth-century English carol.  Its roots lie in the English tradition where the rich and wealthy community offered Christmas treats to the carolers on Christmas Eve such as 'figgy puddings' that were very much like modern day Christmas puddings.  It is one of the few English traditional carols that makes mention of the New Year celebration.
You are going to keep hearing this carol every year, every Christmas…
8.  The Christmas Song
version by Nat King Cole
The Christmas Song (also known as "Chestnuts Roasting on an Open Fire" or, as it was originally subtitled, "Merry Christmas to You") is a classic Christmas song written in 1944 by musician, composer, and vocalist Mel Tormé (aka The Velvet Fog), and Bob Wells.  According to Tormé, the song was written during a blistering hot summer. In an effort to "stay cool by thinking cool", the most-performed (according to BMI) Christmas song was born.
Not surprisingly, in 2004, Nat King Cole's version was voted the most loved seasonal song with women aged 30–49.
In 1974, Nat King Cole's original 1946 recording of The Christmas Song was inducted into the Grammy Hall of Fame.  This song has been re-recorded by multides of singers, including Stevie Wonder, Toni Braxton, Christina Aguilera, Michael Bolton, Babyface, Chicago, Babyface, Bob Dylan, Celine Dion, Amy Grant, Whitney Houston, Johnny Mathis, Richard Marx, Paul McCartney, Luther Vandross, etc, but Nat King Cole's 1961 rendition is generally regarded as the definitive version.
 7.  Go Tell Ye On The Mountain/O Christmas Tree
version by Aretha Franklin
O Christmas Tree, also known as O Tannenbaum are written by Leipzig organist, teacher and composed by Ernst Anschütz,  in 1824.  A Tannenbaum is a fir tree. The song lyrics do not actually refer to Christmas, or describe a decorated Christmas tree. Instead, they refer to the fir's evergreen qualities as a symbol of constancy and faithfulness.
Queen of Soul, Aretha Franklin, made the song very famous in 1992 and it remains a classic favourite today for families gathering in front of fireplace on a cold Christmas night.
6.  Jingle Bell Rock
version by Bobby Helms
"Jingle Bell Rock" has been performed by many famous artistes and singers, but Helms' version is the most known in the world.  Its title and part of the song lyrics are takeoffs on the old Christmas standard, "Jingle Bells."  It makes brief references to other popular songs of the 1950s, such as "Rock Around the Clock," and mentions going to a "Jingle hop." An electric guitar played by Hank Garland can be heard playing the first notes to the chorus from "Jingle Bells." Despite being titled a Jingle Bell "Rock", Helms' version of the song was performed in the crossover style known as rockabilly.
This well loved Christmas song has been sung by umpteenth number of singers such as Amy Grant, Billy Idol, Charice, Chris Brown, Kylie Minogue, Geri Halliwell, Ashanti, Jessica Simpson and many others.
Which version do you like most?  Share your thoughts with us in the comments section below! 🙂
5.  Do You Hear What I Hear
version by Carrie Underwood
Perhaps this evergreen Christmas song is the most 'religious' in the top 10 list of Best Christmas Songs.  Do You Hear What I Hear portrays a message being passed up the chain of command.  The message is ambiguous but implies events that are linked to the birth of Jesus Christ.  The message originates in the song when the Night Sky whispers the message to a lamb.  The lamb reports the message to his shepherd, who in turn brings up the matter to the king.   The king eventually disseminates the message to the "people everywhere."   Good news are meant to be spread, as in the birth of Christ.
I never knew that this song holds such a deep spiritual meaning until I was researching on it and read this on Wikipedia.
"Do You Hear What I Hear?" was released shortly after Thanksgiving in 1962. The song was originally recorded by the Harry Simeone Chorale  It went on to sell more than a quarter-million copies during the 1962 Christmas holiday season. Bing Crosby made the song into an international hit in 1963.
Over the years, Crosby's recording of the song perhaps is one of the most widely played on the radio. Whitney Houston recorded her own version for the A Very Special Christmas Compilation Album in 1987. Produced by Jimmy Iovine, Houston's version is the most played version of the song during the holidays.
The song was later recorded by hundreds of artists as varied as Eddie Fisher,  Johnny Mathis, Pat Boone, Mahalia Jackson, Bob Hope, Glen Campbell, Robert Goulet, Kenny G, Kelly Rowland, the Hampton String Quartet, Andy Williams, Vanessa L. Williams, The Carpenters, Anne Murray, Gladys Knight, Copeland, David Arkenstone, Moya Brennan, Carrie Underwood, Celine Dion, Anthony Way Lani Misalucha, Rosie O'Donnell (with special guest Elmo), Third Day, Mannheim Steamroller, Kristin Chenoweth, Sufjan Stevens, Pink Martini, Bob Dylan, and many others.
4.  Santa Claus Is Coming To Town
version by Bruce Springsteen
"Santa Claus is Comin' to Town" (also spelt as Santa Claus is Comin' to Town) is a joyful, fun and danceable Christmas song. It was written by John Frederick Coots and Haven Gillespie, and was first sung on Eddie Cantor's radio show in November 1934.  It became an instant hit with orders for 100,000 copies of sheet music the next day and more than 400,000 copies sold by Christmas.
3.  All I Want For Christmas Is You
version by Mariah Carey
The Ultimate Christmas/Holiday/Festive Season and Romantic/Happy Song – All I Want For Christmas by Mariah Carey is an iconic song that has been viewed over 43 million times on youtube.   Mariah sings that she doesn't want any presents nor gifts but only precious time with her lover. All I Want for Christmas Is You" has been lauded, with The New Yorker calling it "one of the few worthy modern additions to the holiday canon".  The song was extremely commercially successful, reaching the number number 1 or top 10 on the single charts of USA,  Australia, Japan, the Netherlands, Norway, and the United Kingdom, and many others.
The version by Mariah Carey became the nineteenth-best-selling digital single of the 20th century,  the highest-charting entry by a female or holiday song on the list.  The Daily Telegraph hailed "All I Want for Christmas Is You" as the most popular and most played Christmas song of the decade in the United Kingdom, amongst many awards and accolades.  Widely acclaimed  Rolling Stone ranked it fourth on its Greatest Rock and Roll Christmas Songs list, calling it a "holiday standard."  
With global sales of over 10 million copies, the song remains one of one of the Best Christmas Songs, and the best-selling singles of all time.
2.  Mary's Boy Child
version by Boney M
"Mary's Boy Child" is the song you will hear being played on the radio and in shopping malls every Christmas.   It's happy jingle and sound originated with a 1956 Christmas song, written by Jester Hairston. With its religious content, it is also widely performed as a Christmas carol. It was first recorded by Harry Belafonte in 1956, for his album An Evening with Belafonte. An edited version was subsequently released as a single, reaching #1 on the UK charts in 1957.
For our generation, we are most accustomed to the famous covers of this song from the disco-group Boney M. from 1978, "Mary's Boy Child – Oh My Lord, a major number 1 hit on the UK charts. It is the Living Guru's inspirational blog favouritebut is placed at number 2 in case readers are offended – as the number 1 choice is the undisputed reigning Best Christmas Song of all times.
1.  White Christmas
version by Bing Crosby
Do I need to say anymore about this all time Christmas classic?  "White Christmas" is an Irving Berlin song reminiscing about a goold old old-fashioned Christmas setting, in front a fireplace.  According to the Guinness Book of World Records, the version sung by Bing Crosby is the best-selling single of all time, with estimated sales in excess of 50 million copies worldwide.
What's Your Favourite or Best Christmas Song?  Share your thoughts with us in the comments box below!
RECOMMENDED CHRISTMAS INSPIRATIONS :

No Responses