Posted on Jun 16th, 2012 | 0 comments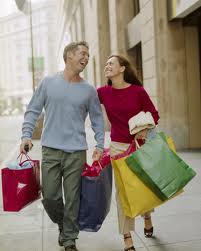 The Top 5 Ideas and Best Gifts For Daddy on Father's Day
Many readers and friends told me that had been so BUSY (yes again!) that they haven't got any time to get something special for dad.  They want some great refreshing last minute ideas.  Some just want to buy from any shopping mall or amazon.   Well, here are 5 Great Father's Day Gifts you can consider (for birthdays too) – some are even free but highly effective :
1. Prepare For Daddy A Home Cooked Meal
I could tell by the way you would enjoy dinner every evening after work.  You sure were always hungry!  Daddy, I'm going to prepare a special meal for you on Father's Day 🙂  It's going to be made up of all the home made receipes that you so love and it's going to be a surprise for you…  Daddy will love this special fathers' day present from you as it is so thoughtful.
2.  A New  Stylish Tie!
Check your father's wardrobe and see which are his favourite designs, brands and colours.  If daddy tends to stick to a particular brand – go for it!  Head to the nearest shopping mall and get that same brand.   But this time, get a slightly trendier design to match his new shirt.   This is the oldest father's day gift idea, but it is forever timeless in appeal.
3.  Sing and Record Daddy's Favourite Song and Upload Song/Video Onto Youtube
These days everybody watches youtube videos and that includes daddy.  Why not surprise him with a special youtube recording of your special singing?  Home made videos sometimes become instant hits on the internet – just like this Happy Father's Day 2012 song video below.  Within 5 days, it has over 7,500 hits and it is ranked number 1 now on google video search for "happy father's day 2012".   You never know – your Father's Day video/song might be the next wonder hit.  It takes maybe 30 minutes to record well, and less 5 minutes to upload onto youtube.
It's very easy to make videos – worst case – go to animoto.com to create a 30 second video. It's so simple that even your granny will know how to!   Go on – get ready your daddy's gift on youtube.
4.  Compile A Scrape Book of Photos of Father and Family
Scrape books can take many shapes and forms but if you have no time – just buy any photo album/book.  Then search OLD photos from past albums and old cameras and old memory cards.  You are bound to find some fantastic photos that everyone has forgotten about.  And you might surprise Daddy with this precious gem of a present on father's day or on his birthday.
5.  Finally – if you have a budget – shop from Amazon.com – it has thousands and thousands of ideas ranging from anything under $10 to a few hundred dollars – to suit your budget and tastes.   You are bound to find a father's day present or any birthday gift that your Dad will love.
THANK YOU FOR READING – ENJOY YOUR FATHER's DAY!  Remember when buying your father's gift:
It's not about the money – it's the heart.  
Our BEST Articles and Ideas on FATHER'S DAY :
Father's Day Poems And Short Stories For Kids 
History Of Father's Day and Short Stories

No Responses