Posted on Apr 25th, 2012 | 0 comments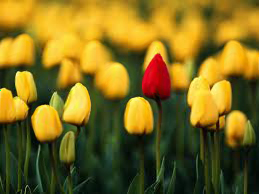 Top Ten Recommendations for Mother's Day Flowers
Flowers for Mother's Day?
To some people Mother's Day has become too commercial.  To other's, it's a chance to express their love on a very special day.   Mother's Day is going to be tomorrow before you know it.  Have you bought your mom a gift yet?  Running out of Mother's Day gifts and ideas?  On a tight budget this year?  How about Mother's Day Flowers?
Here are some of the best flowers for your mom on Mother's Day, recommended by The Living Guru.
Mother's Day Flowers – Recommendation 1 
ROSES
Roses have long been associated with motherhood, making them The Living Guru's top choice for  Mother's Day.  Pink roses signify and embody elegance, beauty, grace, and appreciation, while yellow roses symbolize friendship and joy, so both colors are ideal to give your mom. [Note to guys who don't know a thing about roses : stay away from white roses on mother's day…!]
Mother's Day Flowers – Recommendation 2 
TULIPS
Tulips are traditionally associated with new life, charity and spring.  With their grace and beauty, these flowers are always a popular option for Mother's Day.  To be honest, this is The Living Guru's personal top choice but I know that roses are are more popular and so… 🙂
Mother's Day Flowers – Recommendation 3
LILIES
Though lilies are normally considered an Easter flower, they are often used on Mother's Day as well. There's a certain purity element to lilies.   Traditionally, florists add a few calla lilies or white lilies to mixed bouquets on Mother's Day.
Mother's Day Flowers – Recommendation 4
CARNATIONS
According to Christian myth, pink carnations are said to have first grown from the ground where the Virgin Mary shed tears over Jesus' death.  Because of this, many see carnations are a symbol of a mother's eternal love.  Pink, red and white   carnations make popular choices for Mother's Day bouquets.  It's not The Living Guru's favourite BUT included here because… that's many people's choices and life is fair… 🙂
Mother's Day Flowers – Recommendation 5
It's time for readers and friends to recommend… what do you think?   3 readers have separately written to me that I don't invite comments and hence there are no comments on this blog despite being on page 1 of google searches.
So will you help me out and share with us what flowers for Mother's Day will you recommend?  Will you be the 1st person to comment on this blog?
More importantly, fellow readers and I would love to hear from you on what flowers you would recommend for Mother's Day 2012.
Meantime, enjoy this very special video on Mother's Day Flowers… I specially created for all mothers… and children who love their mothers..
Recommended Reading :
My All Time favourite Mother's Day Story
Mother's Day Poems (most popular article here)