Posted on Sep 16th, 2012 | 1 comment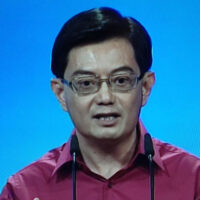 MOE To Take Firm Stand Against Unreasonable Demands On Teachers
Remember the incident of Mother Mdm Serene Ong who filed a police report over her son's $60 haircut being ruined by teacher Belinda Ong?  [You can click on the "Ruined Haircut Story here"].   Many netizens have wondered what the views of the ministry of Education are.    Here's a recap of the story in video format :
We finally get to hear from the Education Minister himself, Mr Heng Swee Keat.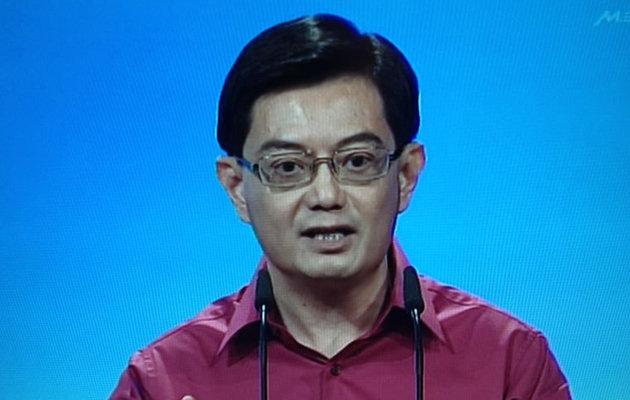 The article below is adapted and reproduced from TodayOnline.com and yahoo news.
Singapore Education Minister Heng Swee Keat said a firm stand must be taken against unreasonable demands placed on teachers.
Speaking at the Ministry of Education's (MOE) annual Work Plan Seminar on 12 Sep 2012, Mr Heng said the majority of parents are supportive partners of teachers.
But he highlighted instances of excessive demands made by parents on teachers.
Mr Heng gave the example of the mother who filed a police report upon finding out that her son's teacher had cut his hair before his PSLE oral exam. The mother claimed it ruined her son's S$60 haircut.
Mr Heng said: "The simple fact is that the son was reminded over and over again to trim his hair. And when that failed, the school sent a letter.  And the mother's response was that her son was dyslexic, and therefore forgetful.
"As one writer puts it in one of our media commentaries, by raising such a hullabaloo, 'the mother did herself and her son no favours'. Now, if parents do not show graciousness to others and respect for rules, our young will not do so either.  Soon, discipline will be eroded.  The tone in our schools will deteriorate, and the tone in our society too," said Mr Heng.
This statement is likely to be applauded by many because firstly, it is important that MOE makes a stand on this issue which has received MOE's, Police and Media's attention.  Secondly, the school principal has publicly denounced the behaviour of Ms Belinda Cheng that she 'has no business cutting students' hair', and Ms Cheng has had to make an apology to Mdm Serene Ong.  Whilst the police and MOE have been silent for the past weeks, the Unity Primary School Principal's stand was clear that Ms Cheng was in the wrong.  And yet, when this issue was highlighted in the media – thanks to Mdm Serene Ong who probably  thought she would receive more media support – netizens were mostly critical of Mdm Ong and many questioned what values were being imparted to the young in this episode.   Hence it is necessary for MOE to clearly articulate the correct values in the face of conflicting support and views.
Perhaps there were many more closed door views and discussions that we would never know.  Perhaps schools have been advised not to carry out haircuts as they violate personal space or they are deemed 'barbaric in developed countries', or perhaps new hairstyle guidelines are in the making.   Maybe  principals are coached privately on how to conduct themselves in public where school rules are challenged.  At least there is some closure on this episode with the authority on Education giving its much needed stand and views.  I'm sure these views will not be accepted or agreed by all, just like not all company policies are agreed by all employees who nonetheless have to endorse in signing up to join a company – but a stand is needed.  Yes, Education Minister Heng Swee Keat has spoken.  A firm stand must be taken against unreasonable demands placed on teachers.  Let's move on in grace from this.
Here are some online readers views :
Student should respects teachers, so should parents:

"I think people often confuse respect with rightness. Students should learn respect for their teachers, not because the latter is always right. The same way that we expect our kids to respect us, even though we sometimes make wrong decisions or do stupid things, so should our kids accord respect to teachers. It's a right teachers have earned simply for who they are and what they do.

Only when we understand and abide by this principle, then can our teachers be empowered to do the enormous job they've been tasked with – educate our kids." — monlim

"100% agreed with the education minister. The minister should tick off the principal who sided with the mother. " – wise parent

"Thanks for displaying courage and making changes to the country's education system and also standing up for the school in the haircut incident. I would dare say most Singaporeans agree with you." – Kenny Mok
Here's a SUMMARY OF Education Minister's views on the Ruined Haircut case :
Disclaimer : if there are any factual inaccuracies, The Living Guru deeply regrets them and will amend accordingly based on new evidence as requested by readers.
Dear Readers, what are your views?  Do you agree with Mr Heng?  We will love to hear from you.
For More Real Life Stories, check out :
The Original Article on "Mother Filed Police Report Over Son's Haircut by Teacher"

One Response