Posted on May 1st, 2012 | 0 comments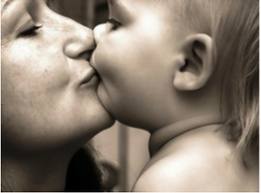 Timeless Mother's Day Poems To Share With Your Mothers on Mother's Day 2012
Ok, we have featured Mother's Day Story, Mother's Day Flowers here on The Living Guru lifestyle and inspirational blog already.  Time to consider timeless and enduring Mother's Day Poems!
How about this one darling mother's day poem?
Simple and childlike :
MOTHER
M… is for the million things she gave me,
O … means only that she's growing old,
T … is for the tears she shed to save me,
H … is for her heart of purest gold;
E … is for her eyes, with love-light shining,
R … means right, and right she'll always be.
Put them all together, they spell "MOTHER,"
A word that means the world to me.
–Howard Johnson (c. 1915)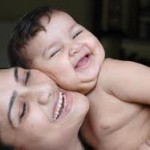 Mothers do things out of love
Never imagining that what they do
May become unforgettable memories
In the hearts of their children.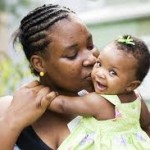 God made a wonderful mother;
A mother who never grows old.
He made her smile out of sunshine;
And He molded her heart out of gold.
In her eyes He placed bright shining stars.
In her cheeks, fair roses, you see……
God made a wonderful mother;
And he gave that dear mother to me.
---
If your mother is over 45 years old, you could share this video with her as it was a very popular movie/song some 30 years ago…it touched millions of hearts then…
but here's a WARNING : DON'T WATCH IT IF YOU ARE UNDER 45 YEARS OLD!

Maybe you'll prefer this other BRAND NEW (with Love Lyrics) Video Featuring Celine Dion on A Mother's Prayer.  See below.
If you like these mother's day poems, check out also the following
Mother's Day 2012 Story (my favourite)
Another Touching Mother's Day Poem and Short Story (NEW VIDEO OF A MOTHER"S PRAYER by CELINE DION – VIDEO OF THE MONTH 
Mother's Day Flowers (featuring a video that has gone viral – within 1 day I had a 1000+ views)
Would you like to share Mother's Day Poems with us?  The Living Guru would love to hear from you 🙂

No Responses