Posted on May 15th, 2012 | 0 comments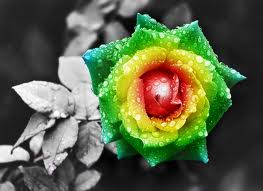 Looking For Inspirational Poems and Motivational Quotes About Life?
When one door closes, another opens, but we often look so long and so regretfully upon the closed door that we do not see the one that has opened for us."  – Alexander Graham Bell
Life by Henry Van Dyke
Let me but live my life from year to year,
With forward face and unreluctant soul;
Not hurrying to, nor turning from the goal;
Not mourning for the things that disappear
In the dim past, nor holding back in fear
From what the future veils; but with a whole
And happy heart, that pays its toll
To Youth and Age, and travels on with cheer.So let the way wind up the hill or down,
O'er rough or smooth, the journey will be joy:
Still seeking what I sought when but a boy,
New friendship, high adventure, and a crown,
My heart will keep the courage of the quest,
And hope the road's last turn will be the best.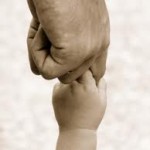 Stream Of Life by Rabindranath Tagore
The same stream of life that runs through my veins night and day
runs through the world and dances in rhythmic measures.It is the same life that shoots in joy through the dust of the earth
in numberless blades of grass
and breaks into tumultuous waves of leaves and flowers.It is the same life that is rocked in the ocean-cradle of birth
and of death, in ebb and in flow.I feel my limbs are made glorious by the touch of this world of life.
And my pride is from the life-throb of ages dancing in my blood this moment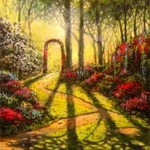 A Time for Everything – Ecclesiastes 3 
There is a time for everything,
and a season for every activity under the heavens:
a time to be born and a time to die,
a time to plant and a time to uproot,
a time to kill and a time to heal,
a time to tear down and a time to build,
a time to weep and a time to laugh,
a time to mourn and a time to dance,
a time to scatter stones and a time to gather them,
a time to embrace and a time to refrain from embracing,
a time to search and a time to give up,
a time to keep and a time to throw away,
a time to tear and a time to mend,
a time to be silent and a time to speak,
a time to love and a time to hate,
a time for war and a time for peace.
What do workers gain from their toil?  I have seen the burden God has laid on the human race.  He has made everything beautiful in its time.
Perhaps, you might like this video on forgiveness to lead a fulfilling life :
If you like these inspirational/motivational poems and quotes about life, The Living Guru recommends you to also read these :
Motivational Stories About Life