Posted on Jun 30th, 2012 | 0 comments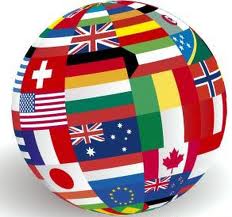 Timeless Independence Day Poems To Remember The Founding Fathers Of A Nation
Let's celebrate  Independence Day (United States) with a timeless collection of classic and modern poems to remember the glory of Fourth of July.   Independence Day, commonly known as the Fourth of July, is a federal holiday in the United States commemorating the adoption of the Declaration of Independence on July 4, 1776, declaring independence from the Kingdom of Great Britain.
Freedom's Price
Today we celebrate freedom
thanks to those who came before.
Those brave men who fought and died
in each and every war.
Freedom always comes at a price,
And while we celebrate
We should tip our hats to the heroes
who made our country great.
Red White and Blue
Hamburgers and hot dogs
cooked on the grill,
Fireworks in the night
giving us all a thrill.
The country all decked
in red white and blue.
Friends all saying
'Happy 4th of July to you.'
227 years ago…on July 4th, 1776
This great nation, the United States of America,
In a struggle for what was right and free,
Was proudly born…
May we celebrate that precious freedom
For which our forbears fought so bravely…
The freedom that is inherent
In the Stars and Stripes, our revered flag…
Celebrate Freedom
This 4th of July!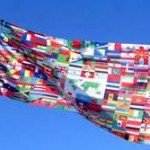 Fourth of July Night 
by Carl Sandburg
The little boat at anchor in black water sat murmuring to the tall black sky
A white sky bomb fizzed on a black line.
A rocket hissed it's red signature into the west.
Now a shower of Chinese fire alphabets,
A cry of flower pots broken in flames,
A long curve to a purple spray, three violet balloons—
Drips of seaweed tangled in gold, shimmering symbols f mixed numbers,
Tremulous arrangements of cream gold folds of a bride's wedding gown—
A few sky bombs spoke their pieces, then velvet dark.
The little boat at anchor in black water sat murmuring to the tall black sky.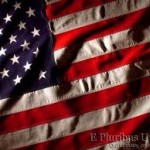 I Hear America Singing
By Walt Whitman
I hear America singing, the varied carols I hear,
Those of mechanics, each one singing his as it should be blithe and strong,
The carpenter singing his as he measures his plank or beam,
The mason singing his as he makes ready for work, or leaves off work,
The boatman singing what belongs to him in his boat, the deckhand singing on the steamboat deck,
The shoemaker singing as he sits on his bench, the hatter singing as he stands,
The wood-cutter's song, the ploughboy's on his way in the morning, or at noon intermission or at sundown,
The delicious singing of the mother, or of the young wife at work, or of the girl sewing or washing,
Each singing what belongs to him or her and to none else,
The day what belongs to the day—at night the party of young fellows, robust, friendly,
Singing with open mouths their strong melodious songs.
Do You Remember This Movie – Independence Day?

RECOMMENDED READING :
Independence Day Quotes by Founding Fathers



No Responses