Posted on Jun 10th, 2012 | 0 comments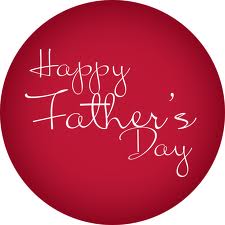 Discover The Origins of Father's Day History And Stories Behind
Father's Day is just around the corner, and so The Living Guru, the trendiest and most inspirational lifestyle blog is sharing with you a series of father-themed stories and articles.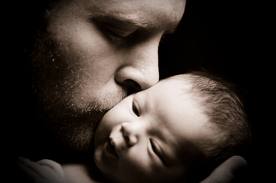 Today we take a tour into the history of Father's Day.   Regrettably,  father's day today is nothing more than a commericial event for many retailers and marketers.  Many of us are too busy with life to consider the true meaning of Father's Day.  Advertisers and money making businesses have totally changed the original meaning of Father's Day.  A holiday that was supposed to honour dad and exemplify his special qualities, now is used to sell cards and ties.
Hopefully by understanding why the concept of Father's Day was created, we can better celebrate and honour the fathers who raised us into men and women.
There are two versions of when the first Father's Day was celebrated.  The Living Guru will summarise both versions here.
The History of Father's Day – Story of Dodd Who Remembered Her Single Parent-Father
According to certain accounts, the first Father's Day was celebrated in Washington state on June 19, 1910. A woman by the name of Sonora Smart Dodd aka Mrs Dodd came up with the idea of honouring and celebrating her father while listening to a Mother's Day sermon at church in 1909. She felt as though mothers were getting all the recognition while fathers, were equally deserving of a day of praise, were never mentioned.
Sonora's dad – William Jackson Smart, a veteran of the Civil War, was left a widower when his wife died while giving birth to their sixth child.  He single handedly raised his six children by himself on their small farm in Washington.  It was after Mrs. Dodd became an adult that she discovered the strength and selflessness her father had shown in raising his children as a single parent.  To show her appreciation for all the hard work and love William gave to her and her siblings, Sonora thought there should be a day to pay homage to him and other dads like him.  She initially suggested June 5th, the anniversary of her father's death to be the designated day to celebrate Father's Day.  As the pastors hadn't enough time to prepare their sermons, and the celebration was deferred to the third Sunday of June, the celebration of the First Father's Day was deferred to the third Sunday in June.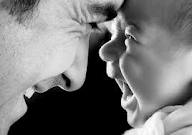 History Of Father's Day – Story of Clayton Who Lost Her Father To Explosion
The other version of the first Father's Day in America happened all the way on the other side of the country in Fairmont, West Virginia on July 5, 1908.  Grace Golden Clayton was mourning the loss of her father and suggested to the minister of the local Methodist church that they held services to remember fathers after a deadly mine explosion killed 361 men,  250 of them fathers, leaving around a thousand fatherless children.
Clayton might have been inspired by Anna Jarvis' crusade to establish (the first) Mother's Day;  two months before, Jarvis had held a celebration for her deceased mother in Grafton, West Virginia, a town about 15 miles  away from Fairmont.
 Video Special :
Do You KNOW This MAN?
Father's Day Officially Recognized
In 1966,  President Lyndon B. Johnson, through an executive order, designated the third Sunday in June as the official day to celebrate Father's Day.  However, it wasn't until 1972, during the Nixon administration, that Father's Day was officially recognized as a national holiday.
More Father's Day Articles :
Best Father's Day Songs For All Time
Father's Day Poems And Stories For Kids

No Responses