Posted on May 11th, 2012 | 0 comments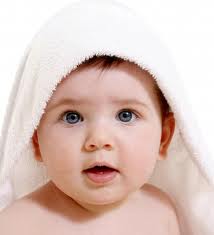 Another Mother's Day Short Poem and Short Stories For Kids and Adults on Mother's Day
Hi readers, based on viewers' feedback, the TOP most popular article in The Living Guru trendy inspirational lifestyle blog here (ehmmm 🙂 is  Mother's Day Poems !!!
Surprise, because that article was not intended at all… I only wanted to feature Mother's Day Flowers,  Mother's Day Short Love Stories, but to make the Mother's Day celebration series complete, I put in the Mother's Day Short Poems… and really didn't expect about 100 new visitors a day to be reading it…
So, to thank you, here are 2 new mother's day poems and short stories.. hope you like them.
Mother's Day Short Love Story and Poem 1 :
A BABY'S VERSION OF MOTHER'S LOVE STORY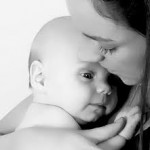 A baby asked God, the Heavenly Father :
"They tell me you are sending me to earth tomorrow, but how am I going to live there being so small and helpless?"
"Your angel will be waiting for you and will take care of you."
The child further inquired, "But tell me, here in heaven I don't have to do anything but sing and smile to be happy."
God said, "Your angel will sing for you and will also smile for you.   In addition, you will feel your angel's genuine love and warmth, and you will be very happy."
Again the child asked, "And how am I going to be able to understand when people talk to me if I don't know the language?"
God said, "Your angel will tell you the most beautiful and sweet words you will ever hear, and with much patience and care.  Your angel will lovingly teach you how to speak."
"And what am I going to do when I wish to talk to you?"
God said, "Your guardian angel will place your hands together and will teach you how to pray."
"Who will protect me?"
God said, "Your angel will defend you at all costs,  even if it means risking its life."
"But I will always be sad because I will not see you anymore."
God said, "Your angel will always talk to you about Me and will teach you the way to come back to Me, even though I will always be next to you."
At that moment there was much peace in Heaven, but voices from Earth could be heard and the child hurriedly asked, "God, if I am to leave now, please tell me my angel's name."
"You will simply call her, 'Mom'."
Mother's Day Short Love Story and Poem 2 :
Top Video of the Month :
A Mother's Prayer 2 –

Celine Dion

(brand new LOVE version with Love Lyrics)
Mother's Day Short Love Story and Poem 3 :
Nothing Without You
by Nyisha Speight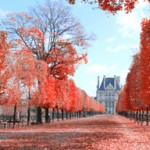 The ground is nothing without grass
The sky is nothing without the Sun
The child is nothing without its mother
Someone to stop all their tears
A person's feet is nothing without shoes
to protect from fungus
The world is nothing
without the simple things of life
Just as I without you
Recommended Reading – You Might Like These Too 🙂
TOP Mother's Day Video Of The Month – A Mother's Prayer by Celine Dion
Mother's Day Poems To Celebrate Mother's Day
My All Time Favourite – Mother's Day Short Story

No Responses