Posted on Jun 12th, 2012 | 0 comments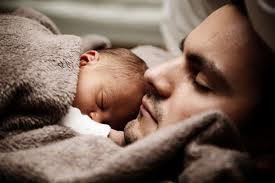 Celebrate Father's Day With Songs About The Love Of Fathers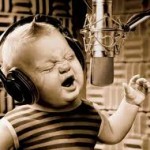 It's Father's Day on Sunday 17 Jun 2012, but many won't be celebrating it because they believe Father's Day has become too commercial.
From some online data, it was mentioned that more than 25% of people would rather be doing something else on Father's Day than spending time with our dads. And 40% of us won't celebrate at all this Sunday.
Perhaps if you trace back to the history of father's day, you might think differently.
The truth is that sadly, a significant proportion of us admit to not knowing our dads very well. 50% don't know even the most basic things about our father's life, such as his school days or what he wanted to be when he was young. Over a third have never discussed with him practical matters like if he has written a will or what kind of funeral he would like.  This is in spite of the fact that it is most likely to be his children who will arrange it."
For those who wish to do something this year for your dad, but haven't any ideas, how about some Father's day poems and quotes?
Finally, for those who are looking for some meaningful songs to celebrate fathers' day, The Living Guru, the inspirational lifestyle blog, has prepared for you the following :
10 Best Loved Father's Day Songs Of All Time :
THE LIVING GURU's TOP SONG CHOICE is at the bottom of this list, with a video.
Papa Can You Hear Me – Barbara Streisand – Totally sappy, totally dramatic, and totally embarassing  to be found out that you actually loved this song… listen to it alone and revel in every moment of this touching and tender song… BUT don't let anyone catch you listening.. here's a Brand NEW video featuring this evergreen father's day song, with  totally brand new images of father's day loving pictures.
 LISTEN ALONE IN YOUR ROOM ONLY
Father & Son – Cat Stevens – A tender loving classic that is ideal for any family setting.
Father & Daughter – Paul Simon – What sentimental Father's Day song list would be complete without this Disney classic?  From the movie Lion King II, Paul Simon's song tribute to the father/daughter relationship made it an instant classic.
Thank you for being my Dad – Jon Barker – With a song title like this – you can't miss this one out, can you? 🙂
Love Without End, Amen –  George Strait – "Let me tell you a secret about a father's love,  A secret that my daddy said was just between us. You see Daddies don't just love their children every now and then.  It's a love without end, amen, it's a love without end, amen."
Time In A Bottle – Jim Croce – Jim Croce the father sat down at his kitchen table and wrote it for his unborn son upon hearing his wife was pregnant.  It was almost as if he had known that he wouldn't live to see his baby grow up.  A love song yes, but a love song written for an unborn baby who would never know nor meet his dad in person.  Naturally it became one of the most touching father's day songs.
Just the two Of Us – Will Smith – Will Smith's remake of Just The Two Of Us is a popular song that captured the father & son relationship of the new generation.  Where families aren't always a mom, dad, and baby, where the rules are different, and the gadgets are a totally different animal then what our parents had when we were kids.  Listen to it to believe.
You'll Be In My Heart – Phil Collins – There is a deeper meaning to this song… When destiny calls, the child learns he must be strong even if the parent is not with him.  The song is highly popular and featured in Disney's Tarzan, and it spent 19 non-consecutive weeks at adult contemporary charts.
The Living Guru's TOP CHOICE OF ALL TIME FATHER'S DAY CLASSIC SONG :
Unforgettable – Nat King Cole –  Unforgettable is a great father's day song???  You must be thinking this is a joke.. no it isn't.  Even Nat's daughter Natalie re-made this song in remembrance of her daddy and her version won three awards at the Grammy Awards of 1992: Song of the Year, Record of the Year and Best Traditional Pop Vocal Performance.
Here's the proof of the ORIGINAL CLASSIC

– watch to believe that this is the BEST FATHER's DAY SONG


I hope you have enjoyed this video as much as I did 🙂

Why not write to tell me which is your favourite fathers' day song?  The full version of the song in the video, Unforgettable by Nat King Cole, is found below.
Recommended Reading :

No Responses